Cars and I have never gotten along.
For one, we got off on the wrong foot. Until I got a car when I was 17, my urban Los Angeles childhood was functionally suburban. Although I grew up in the beating heart of a huge city, there was no way to experience it since I was more or less confined to the quiet residential streets where I lived.
The joy of finally having a car was tempered by my great nemesis: traffic, which still inspires me to poetic heights of profanity. Sitting miserably in traffic, I can feel the precious moments of my one & only lifetime slipping away in the most banal manner possible.
But what's ultimately most aggravating to me about cars is that they're totally unnecessary. There is no good reason why our cities should have cars and plenty of good reasons why they shouldn't.
In 2008, the World Heath Organisation estimated that between the years 2000-2015, car accidents around the world would kill 20 million people and cause 200 million serious injuries. Cars, of course, also spew loads of pollution, which also kills people and causes all manner of health & environmental problems. That's a lot of death and suffering for a transportation system that sucks to use.
Cars also make our cities much less interesting places to live. The density of cities like New York and San Francisco—which are far less car-dependent than San Diego—is precisely what makes them more vital and creative; sprawl is fundamentally stultifying.
Sprawl also chews up an insane amount of land, which should be criminal in a bioregion as singularly gorgeous as San Diego. Consider that one thousand people could comfortably live in a car-free town the size of an average commuter parking lot (with ample open space in the heart of it).
Modern Times exists to make extraordinary beer. But it's also an actor in the life of this city. It has a responsibility to shape its own environment, to constructively engage with the city upon which it relies. One of the ways it will do that is by helping to transform San Diego into a better, more livable place.
San Diego should look like this:

Los Angeles (!)
And like this: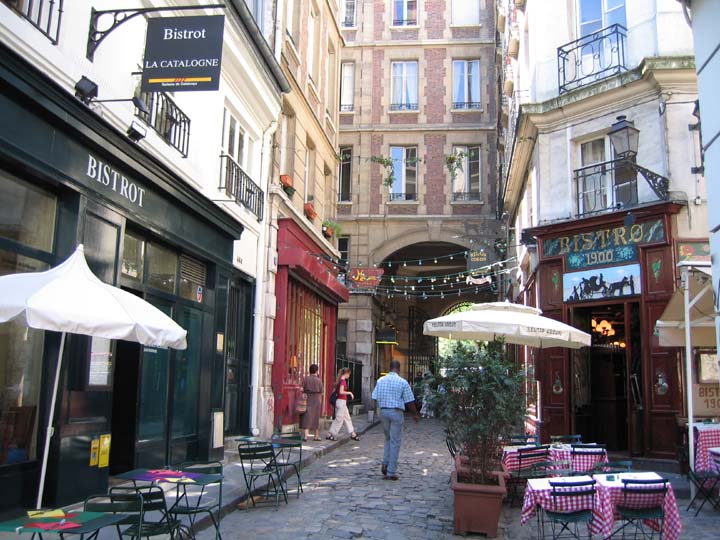 Paris
And like this:

Caddaques, Spain
If that seems far-fetched, it shouldn't. There's no reason why San Diego can't look like those pictures; it's simply a matter of creating the will to transform strip malls and auto parks into human-scale buildings and car-free streets.
But's it not just that San Diego should be the most gorgeous, walkable, sustainable city in the world; it should also preserve the unbelievably beautiful land that surrounds it. Due to an absence of vision and an excess of greed and laziness, huge swaths of San Diego County's almost unimaginably stunning and irreplaceable land has been converted into a sea of asphalt.
This is what San Diego looks like without sprawl:

Laguna Mountains
And like this:

Mount Woodson
And this:

Cuyamaca
We should save as much of what remains as we can.
So that will be one of the social missions of Modern Times. If you think you can help, get in touch. Obviously we're not going to be giving away cash anytime soon, but we'll do what we can to leverage our beer and our space and our voice to help.
If you're interested in learning more about the problematic history of cars, what the alternative might look like, what you can do to help locally, and who you can give your money to, just follow the links.